Silver Bay Weekend 2023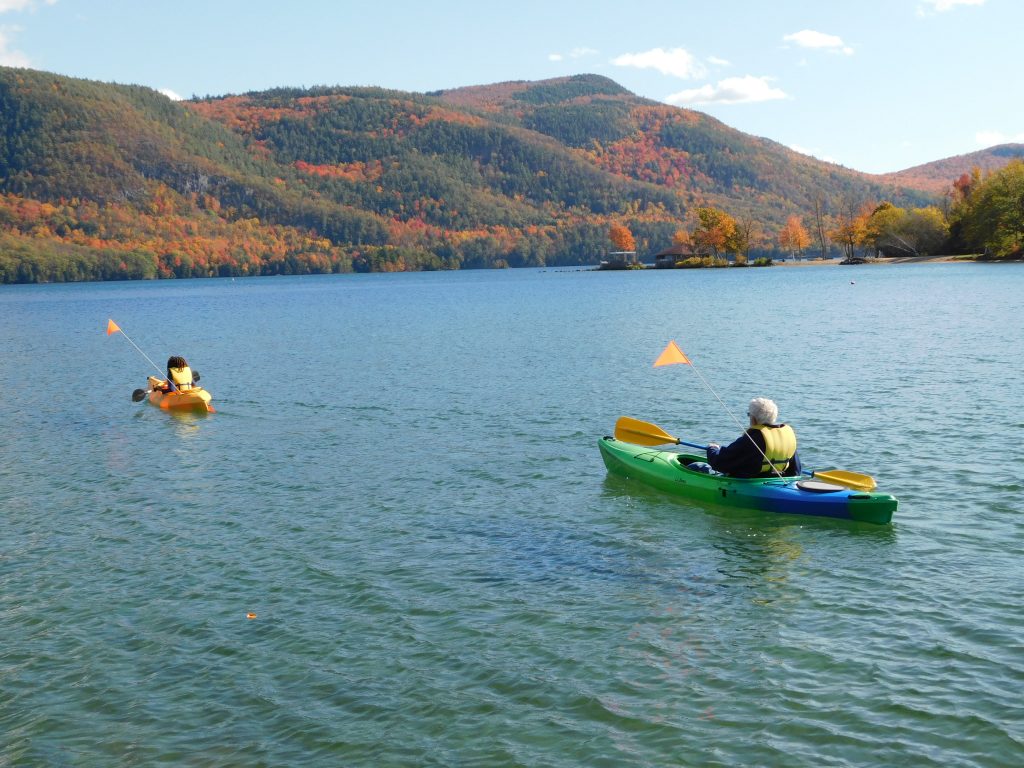 Our 30th Anniversary — October 13-15, 2023
Come experience amazing fall foliage views while making new friends and deepening connections with fellow UUs.
Registration for this weekend is now open at the Register link above. Register early to receive the lowest rates! Children under 6 are free, with substantial discounts for older children and youth. Rooms will be assigned on a first-come, first-served basis based on receipt of the completed registration form and accompanying deposit.
Remember – the cost is all-inclusive for room and board, activities, and entertainment – including all meals from Friday dinner through Sunday lunch.
Note: Adaptions will be made to accommodate the status of the pandemic, if needed.
The weekend will be filled with activities (indoor and outdoor), workshops, music, children's programs, a silent auction and much, much more.
You could start off Saturday morning with a hike which rewards you with stunning views of Lake George's clear blue water amid the gorgeous fall colors of the Adirondacks.
Saturday and Sunday children's programming may include a scavenger hunt, superhero cape making and spy training for our younger set, and frisbee golf, archery, and human battleship among other activities for the older set.
Additional activities include a waterfront (kayaks, canoes, rowboats), 2 gyms, climbing wall, dance/aerobics studio, fitness center, coffeehouse/open mic, silent auction (bring an item that you would like to re-gift).
About Silver Bay
Silver Bay is the Silver Bay Association YMCA Family and Conference Center, located near the northern end of Lake George in Silver Bay, NY. The 600-acre classic Adirondack resort has an historical inn with comfortable rooms at various prices with varying amenities. Visit Silver Bay's website at http:/www.silverbay.org.
UU Weekend brings together fellowship, fun, foliage, and friendship. We hope to see you there!
Contact Information:
"Like" us on Facebook at UU Weekend at Silver Bay to keep up with programming notes, ask questions or post your photos from years past.
Photo credit: Barbara Crossett Manning